What Operating System Should You Use for Plex?
When creating a Plex media server, one of the first decisions you will need to make is which operating system to choose for your server. There are many different operating systems supported by Plex, but the choice of operating system really isn't as difficult as one might imagine.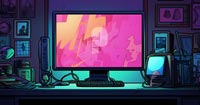 Operating systems supported by Plex
Before going into reasons for which operating system you should choose, let's first look at a list of operating systems that are supported by Plex.
Operating systems supported by Plex
Operating System
Version
Windows
Windows 7 SP1
Windows 8 / Windows 8.1 (with Update)
Windows 10
Windows 2008 R2 SP2
Windows 2012 / Windows Server 2012 R2 (with Update)
OS X
OS X/macOS 10.9 or newer
Linux
CentOS 7 or newer
Debian 8 or newer
Fedora 27 or newer
SUSE 157 or newer
Ubuntu 16.04 or newer
FreeBSD
11.2 or newer
In addition to the above list, Plex can also be installed on an NVIDIA SHIELD, Netgear Nighthawk X10 router, and NAS devices, such as Drobo, Netgear, and Synology.
What operating system should you choose?
The answer to this question is really just: whatever operating system you are comfortable with using. That is pretty much the answer to the question. Let me explains why.
When it comes to using Plex, the operating system of the server has no impact on the performance of a Plex Media server. Plex doesn't require a lot of processing power (if you avoid transcoding movies), or memory, so any operating system will function just as well as any other. From a user's perspective, they won't know, or care, which operating system is being used on your Plex server.
Some users may want a small, all-in-one, type of server, so they may choose something like an NVIDIA Shield. Others may want to run Plex in a docker container, so a Linux system would what they use. If someone uses Windows or Mac on a regular basis, then they would probably look at using one of those operating systems. Plex will run the same regardless of which operating system you choose.
The most important decision regarding the performance of your Plex server is the hardware, and what hardware you will choose that will make up your server.