Usage and Streaming Numbers
The Plex Media Server is the most popular streaming platform for streaming movies, TV shows, and music on your local network. Plex is a global media company that was founded in 2010 and currently employs 166 people across 23 countries.
Below are some numbers about Plex users and streaming services.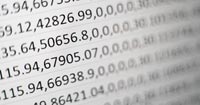 Plex server and clients
The Plex server software can be installed on machines running 3 operating systems (Windows, Linux, and MacOS).
It can be installed on 1 gaming console (NVIDIA SHIELD) and on 8 different vendor NAS devices. There is support for installing Plex Media Server on one router - the NETGEAR Nighthawk X10.
The number of clients that can stream from a Plex server keeps growing as more devices are released. In all, there are clients available for 16 different devices. These devices include computers, media devices, mobile devices, and gaming consoles.
There are also clients for 4 VR headsets - Oculus Go, Samsung Gear VR, Google Daydream, and Lenovo Mirage Solo VR.
Plex users
There are over 25 million global Plex users from 200 countries streaming various content from their servers.
As of 2023, there are currently 16 million active monthly Plex users. These users have streamed billions of hours of content.
Plex allows 15 total members to be in a Plex Home. This means 14 managed users and 1 admin account.
One-demand and live TV
In addition to streaming local media content, Plex also provides the ability to stream on-demand titles and live TV channels.
Currently, Plex offers over 50,000 on-demand titles for streaming, and over 300 live TV channels. Both on-demand and live TV channels may also be restricted by region.
Plex supports content in 239 countries and in 81 languages.