Plex Home is the feature that allows you to add users to your Plex server so multiple users can stream your media. The Plex Home feature is intended for all people that are living in the same location.
The sections below will explain the Plex Home features, and how they can be used to share your media on your Plex server.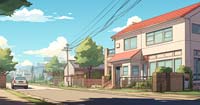 Table of contents
Features of Plex Home
If you live in a place with multiple people then you can use the Plex Home feature to allow everyone to stream from the Plex server.
There are several features of Plex Home that you may want to use when adding users. These features are listed below.
Managed users
A managed user is someone that doesn't have their own Plex account and cannot sign into an application. They are users that are added to the Plex admin's account.
The best use for creating a managed user is for children in your home. Each child won't have their own Plex account, so adding them as a managed user will allow them to have their own account on your Plex server.
Restricting content
When adding a user to Plex Home you can restrict which content they are allowed to stream from your server.
There are different types of content restrictions, such as movie or TV show ratings, to full library restrictions. Each user, managed and Plex account users, can have restrictions applied to their account on your server.
Restrictions can be important when adding a child as a managed user. You can restrict the child's managed account to only movies or TV shows that have ratings, such as G, meant for children.
PIN protection
If you don't want users to be able to access another user's account you can add a PIN to the user.
When a user has a PIN setup, then when switching to that user, you will be required to enter the PIN.
This feature is useful to prevent children from accessing their parent's account to try and stream media they aren't allowed to watch.
Keep in mind that a PIN is only a four-digit number, so it doesn't provide true security. The PIN isn't a replacement for a good, strong password.
Fast user switching
Plex Home allows you to switch quickly between users without having to first sign out of Plex. This means that once someone is finished streaming, they can switch to another user quickly so that the user can then start to stream.
When you switch to a user with a PIN, you will need to enter the PIN before the user can be used.
Free access to Plex apps
If the admin of the Plex Home has an active Plex Pass subscription, then all members of the Plex Home will have access to all the mobile Plex apps, for free.
This feature applies to both managed users and Plex account users.
Live TV and DVR
Individual members of a Plex Home can access Live TV and DVR if the Plex server admin has set up and enabled that feature for the members.
Accessing Plex Home
The Plex server admin can access the Plex Home user information from the Plex settings in the Web app.
Use the following steps to access Plex Home:
Log into your Plex server as an administrator, and then click the Settings - the wrench - link in the upper-right corner of the Plex server page.

The 'Plex Settings' icon

Click the Plex Home option from the menu on the left.

The 'Plex Home' option
From the Plex Home page, you can create a managed account or invite a Plex user. You can also add a PIN, change a PIN or remove a PIN for any managed user account.
If you no longer wish to share your Plex server, you can also remove a user.
Things to keep in mind
When you add users to your Plex Home, there are some things you should keep in mind:
A total of 15 members can be added to your Plex Home. This includes both managed accounts and Plex account users.
Only one user can be the admin; this user is the original user that created the Plex Home.
When switching to user, then you will have all access and permissions for that user. This is an important reason to enable a PIN on the admin user.
The DLNA server will be disabled by default as it can't make use of the user accounts in Plex Home.
Any app, device, or tool will need to be signed into a Plex account to communicate with your server.
An active Internet connection is required for fast user switching.